Furnace and AC Repair Katy TX | Local Heating & Air Conditioning Replacement & Maintenance
See What Our Customers Have to Say -
116 Reviews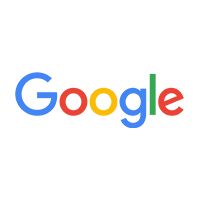 Charla Mercer -
08/21/2023
Spring Branch is the absolute best! Swift service and professional technicians.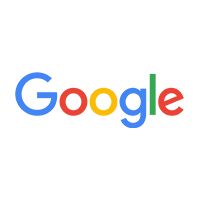 Alessandra Postema -
08/12/2023
The best service! If you live in the spring branch area and you're thinking of using John Moore, please think again. This is the best place!! The wo...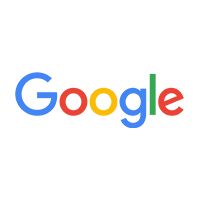 The technicians from Spring Branch Heating and Cooling installed my AC unit with precision and attention to detail.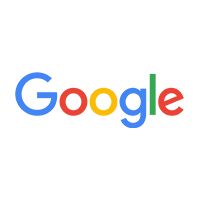 They communicated well, worked in a timely manner and were very professional.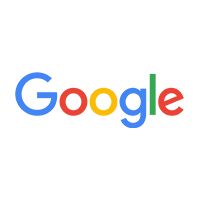 Keith Brooks -
07/08/2023
Spring Branch AC Maintenance is my go-to for keeping my unit in top condition. Their technicians are reliable and provide comprehensive maintenance, e...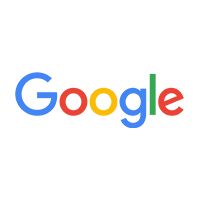 Zachary Khalil -
06/22/2023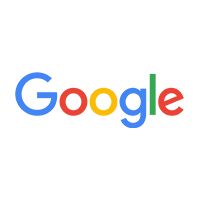 Chris Austin -
08/01/2023
JJ completed my initial Inspectio on Monday to let me know what is wrong with my AC, he was friendly and was able to set me up with an appointment to ...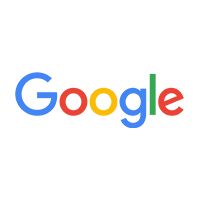 Queen Wisdom -
08/30/2023
The guys was very professional diagnosis the issue, fix it, and the price was very reasonable.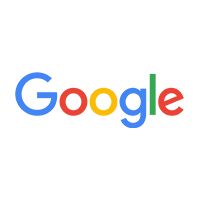 Cary Fremaux -
07/02/2023
Spring Branch Air was persistent in finding the cause of our recent A/C problems. The issue was illusive but our technician stuck with it and our syst...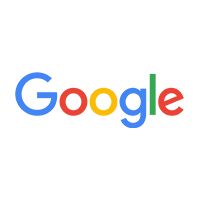 Dennis McDowell -
07/12/2023
Excellent service at a reasonable price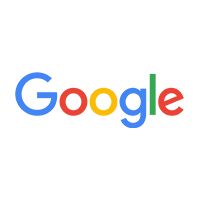 Paula Robison -
07/21/2023
The AC installation by Spring Branch Heating and Cooling transformed my home, delivering exceptional cooling performance.
Staying cool and calm can be tricky when your air conditioning system or heating unit gives out. The good news is that if you're situated anywhere within our services areas - you can look forward to quality HVAC services. Our team is always available to ensure your comfort concerns and anxieties with our speedy and dependable cooling and heating services.
If your air conditioning system breaks down in the middle of the night, it might not bother you since the heat does not get unbearable until daybreak. The summers can get quite warm in Houston, TX, and the surrounding areas, and without a fully functional air conditioner, you will feel quite uncomfortable indoors. While you may feel like your system can make it through one more summer, sometimes not performing timely AC maintenance can cost you in the long run.
Act before it is too late. Our team of professionals is always ready to assist you 24*7. Unlike other companies, we do not follow a fixed schedule and are always prepared to provide emergency services. Our technicians know the latest technological developments in air conditioning and can offer you high-quality services whenever you require them
Sometimes there might be a problem with your air conditioner that demands a thorough inspection and intensive AC repair work. In this scenario, it won't be enough to apply a quick fix because the problem will resurface, and you will have to spend extra money fixing your system again.
The costs can accumulate quickly if you keep this up, so it's better to have proper repair work done on your system, fixing the problem once and for all. Several HVAC companies will offer you cheap services but never look at the root cause. As such, there is a wide gap between such companies, and you need to carefully consider which one you entrust the well-being of your cooling system with.
We have a strict policy of always offering the most beneficial solution to our clients. Our technicians will not suggest a replacement until they carefully inspect your system. After arriving at the root of the problem, we will do everything possible to get your system back running as usual.
We will never make the situation seem more significant than it is to extract more money from our clients. Our professionals will find out which part of your system needs fixing and will give you a quote based on that information. A replacement will be suggested only when the problem is too severe to be repaired or isn't worth the long-term costs you incur. We consider your budget while offering our suggestions and always maintain transparency and integrity.
Your Trusted HVAC Repairmen and Installers Near You
Temperatures are prone to vary throughout summer. With fluctuating heat and humidity levels, a reliable air conditioning system is nothing short of a necessity. What's more, if you're confident that your air conditioner isn't working at peak standard - you can rely on our qualified technicians to provide your system with a thorough inspection. Be it running a check to ensure your AC unit's health or installing a brand new air conditioning unit - our team of specialists will have your system and your comfort back to normal.
As it is with all things, even cooling systems can't last forever. No matter the brand or the make, air conditioners are susceptible to the effects of use. And, even though your air conditioner may have provided you with cooling relief over the years - there comes a time when you can't put off a replacement any longer.
How do you know when to let your current cooling system go? Look out for these clear signs:
Your energy bills have started to skyrocket.
Your cooling unit is more than a decade old.
Your system keeps needing regular repairs.
Some rooms in your home are cold while others are not.
Your cooling unit starts emitting strange sounds.
You're continually tending to your cooling system's health.
Instead of letting your home comfort levels dip to an all-time low, you always have the option of upgrading to a brand-new cooling system that promises enhanced operation, power-efficiency and is incredibly cost-effective. Additionally, our skilled specialists are always ready to help make the entire replacement process easier to bear for you - from top to bottom.
You can rely on our trained technicians and us to provide the reliable service you most certainly deserve. We're all about making our clients' lives easier with utter dedication to consumer satisfaction and our long-standing reputation for superiority.
It's natural that when you're looking for maintenance services for your cooling system - you want nothing but the best.
Our technicians are always ready to deliver the effort needed to restore your system. No matter where you live within our service areas - we consider it a privilege to help you get your cooling system back online. Whatever the size of the cooling space or budget, our specialists will help you find a viable cooling solution that's worthy of your standards and ours.
When choosing the right maintenance crew for your cooling system - it's essential to rely on the right people. While many HVAC companies are available, picking the firm that'll suit your needs best matters. You also want to choose contractors that are there for you whenever you need them.
Our technicians consider all relevant details, such as your cooling system's requirements, budget, etc., and combine them with their decades-long industry experience to get your HVAC system back on track. You can also look to us to be there when you need us the most.
The summers of Houston are warm and cloudy, but winters are different. The temperatures start to dip come October, and by December, it gets cold. However, can you imagine your heating unit giving up on you when the freeze sets in? What options are you left with, then? That's simple - you can reach out to us. Our team of qualified professionals delivers world-class heating and furnace repair services in the areas we serve - on the dot to ensure your life and heating system are back to normal quickly.
It's only normal to rely on your heating unit for warmth and relief when the mercury dips and winter is in full swing. Nonetheless, be it a brand-new furnace or a decades-old heating unit - no equipment is 100% safe from breakdowns and failures. Even the best of brands and the strictest quality-control standards give in to equipment's eventual wear and tear.
And that's precisely why you need our skilled technicians in your corner. Not only can you depend on us to deal with your furnace problems swiftly and reliably, but we'll also ensure all your home comfort needs are met completely. We combine top-notch heating services with unparalleled professionals to ensure your heating system works optimally throughout the cold months. We also offer an emergency service that's available around the clock - seven days a week and twenty-four hours a day to assist you whenever you're in need.
Need Your Furnace or Air Conditioner Fixed, Replaced, or Maintained? Call Today!
As we said earlier - no system is immune to breakdowns. That's why if you feel your system isn't working as it should - it's essential you don't ignore the issue. You see, the longer you hesitate regarding heating repairs, the likelier the chances are of a minor problem growing into a bigger disaster.
For swift detection and rapid repairs, make sure to look out for the following danger signals that your heating system requires immediate attention:
Your furnace is making strange sounds.
Your energy bills have suddenly multiplied.
Some areas of your home are cold, while others have warmth.
Your heating system is blowing out cold air.
You notice an increase in dust and dry air around your home.
Your home can't maintain your preferred temperature.
Are you searching for dependable and trustworthy specialists for your home comfort needs? Then you can rely on us! You can be sure that we'll see all your heating system needs with the perfect combo of our rapid heating services and highly-qualified professionals.
Our team will have you and your family's peace of mind, your home heating system, and your schedule comfortably restored in no time flat. As licensed contractors and specialists in heating and air-conditioning, we have the tools, equipment, and experience to resolve all your HVAC concerns.
Looking for top-notch AC repair, maintenance, and service in Katy, TX? Look no further than Spring Branch! Our team of experienced technicians is dedicated to providing the best service for all your AC needs.
We offer a wide range of services, including:
AC repair: We have the knowledge and experience to fix any issue your AC unit may be experiencing, from simple repairs to major overhauls.
AC maintenance: Regular maintenance is crucial to keeping your AC unit running efficiently and prolonging its lifespan. Our maintenance services include cleaning and inspecting all components, checking refrigerant levels, and more.
AC service: We offer a variety of services to keep your AC unit running at its best, including duct cleaning, refrigerant recharge, and energy-efficient upgrades.
We use the latest techniques and equipment to ensure your AC unit is repaired, maintained, and serviced to the highest standards. We also offer 24/7 emergency service to ensure your AC unit is always running when you need it most.
Don't let a broken AC unit ruin your day, trust the experts at Spring Branch for all your AC repair, maintenance, and service needs in Katy, TX. Contact us today to schedule an appointment!